Subscribe for regular news updates
Mount Merrion Local Directory
Local Business is the Heartbeat of our Community…
Please play your part in supporting them by spending locally where possible. 
H.E. Electrical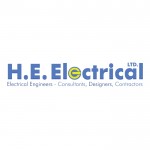 We are a Dublin based company with our headquarters located in Ballsbridge. We extend our engineering services country wide with our team of first class staff. We are professionally committed to providing a superior service to our clients.

Our contracting division is made up of a fully qualified staff of Engineers & Electricians providing a personal approach and professional work ethic. Our Engineers strive to produce the highest quality of work.

Our Engineering division design projects with the use of computer aided design software which gives our clients insight and perspective into how their end goal project will look. We tailor projects to the client and set out how the works will be managed throughout the life of the project.

We constantly invest in training to keep our staff at the peak of technology and up to date in a diverse and ever changing industry. We are fully insured C2 registered and a member of ECSSA.
Listings in this Directory are free of charge to local businesses and businesses elsewhere owned by local residents. To include your business, send an email to mmra@mountmerrion.ie.