fixyourstreet.ie is operated on behalf of all local authorities in Ireland, by South Dublin County Council.   Non emergency issues such as graffiti, road defects, issues with street lighting, water leaks/drainage issues, and litter or illegal dumping can be reported.
If you should come across something that doesn't work as expected, then don't hesitate to report it to dlr County Council through the email reports@fixyourstreet.ie or submit a report online.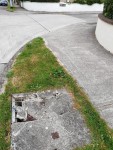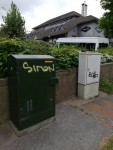 The broken cement cover at the junction of Wilson Road and Wilson Crescent, and graffiti on East Avenue was reported on May 18th via this site.  We will keep you posted on outcome.