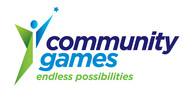 The Stillorgan/Mount Merrion Community Games children's athletics evening takes place in Deerpark (top GAA pitch) on Wednesday May 2nd from 6.30pm.
There will be sprint races for all children in the area between aged 6-16, and a toddler race for the siblings. This is their third year running it and every year the kids have had a great evening. Entries will be taken on the evening but it will speed things up greatly if they have the entries in advance.
If your child would like to enter please email their name, DOB and address to stillorgancommunitygames@gmail.com.
Please note that it is their age on August 1st this year that determines which age group they run in. For example if your 9 year old will turn 10 before August 1st they must run at U11.
There will be races for each age group, ie, U7, U8, U9 etc but in the Dublin community games they only run U8, U10, U12 etc so the top three in our U7 and U8 race will race against each other to determine the top two U8 runners. These children will qualify to run in Santry in the Dublin finals on June 18/19th.  And  the same for U9 and U10 etc.
There will be a few fun field events and time and weather permitting they might run a long distance race.
They are not be able to do this without volunteers so please email Anne at stillorgancommunitygames@gmail.com if you can help out on the evening. It will just be helping take names or standing at the start line or finish line to help organise the kids.
Click here for community-games-map of the Stillorgan/Mount Merrion catchment area. Please let your friends and neighbours in the area know.