Mount Merrion Historical Society would like to advise you of our upcoming talk at 8:00 pm on Thursday 6th February in Mount Merrion Community Centre.  All welcome.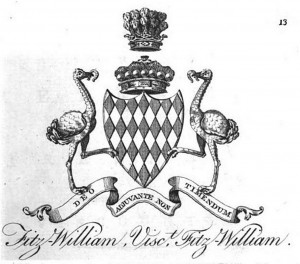 The Anglo Norman Fitzwilliams came to Ireland at the end of the 12th Century and were probably the most influential property- owning family in the greater Dublin area in the early 19th century when the Fitzwilliam era came to an end.
The building in which the Mount Merrion Historical Society monthly talks are held is on the site of Mount Merrion Lodge built by Richard the 5th Viscount Fitzwilliam in 1711.
This illustrated talk by Des Smyth centres on the last three Viscounts, Richard 5th, Richard 6th and Richard 7th and covers their influence in developing Mount Merrion, Mount Merrion Avenue, Cross Avenue, Merrion Square, Fitzwilliam Square and other Georgian Dublin Streets.
Des Smyth is a member of Mount Merrion Historical Society. He secured The Lord Mayors Certificate in Local Studies in 2015 and has been very involved in local activities for the past 20+ years.
THE COMMUNITY CENTRE, MOUNT MERRION
Admission: Members No charge (see Season Membership)
Non-Members: €4.00 (Students €2.00)
email: mountmerrionhistoricalsociety@gmail.com ,web site: www.mountmerrionhistorical.com
While the Society will endeavour to deliver the published agenda, lectures and speakers may be changed due to circumstances outside its control.
Regards,
Peter Walsh Hon. Sec.