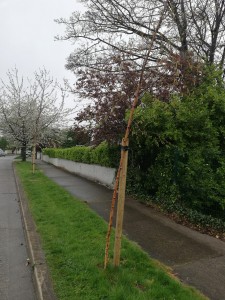 The Council have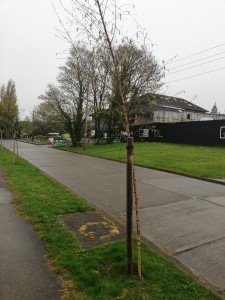 planted 7 new trees on Wilson Road just behind the Union Cafe Site.  They are Asian White Birches and Hazel trees.  They each need a bucket of water each day, in these dry times, in order to survive.
We would very much appreciate the help of residents on Wilson Road to do this for the next month or so.
Clare Kelly
MMRA Environment
NW Wilson Road Update 25 May:  
When the new Asian White Birches and Hazel trees were planted in April 2020, the residents set up a rota for watering through their NW group and added in another young tree at no 42.  The watering is now increased to daily. If you can help with this please contact NW Wilson Road Admin Dave Collins for inclusion in the existing rota.
Keep up the great work Wilson Road