A number of residents have been in touch with MMRA in connection with excavation work currently being carried out at the rear wall of The Stables building.
MMRA understands that the developer has received permission from the Church authorities to bring machinery through the Church Car Park in order to work on the building.  'The Stables' is a preserved building, the front of which cannot be altered in any way, therefore construction will be done through the rear of the building.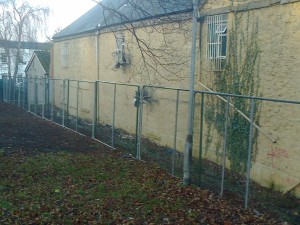 The current fence represents the boundary between The Stables property and Church-owned property. During the construction period, the fence may be temporarily moved to facilitate the use of machinery.  However as soon as the construction work is completed the fence will be reinstated to its original position.