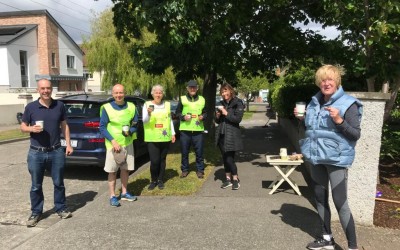 Many thanks to all who joined us on our Community Tidy Up on Saturday May 23rd.  Almost 30 people turned out.  Verges on many roads looking sharp and tidy.
Especially grateful to those who volunteered to collect the full bags in their own cars and joined long queues to the dump.  A huge thank you to Deirdre and Jeff Davys from Greygates, for their trojan work collecting and disposing of two full trailer loads of heavy bags from multiple roads on our behalf.
Cypress Road deserves special mention for Community effort, it is all spruced up from top to bottom and all waste disposed of by the residents.  And thank you to The Merrion Tree for the complimentary teas and coffees for helpers.
MMRA would like to thank SuperValu for the High Viz Vests and especially the members of staff who were out bright and early on Saturday morning to help us clean-up The Rise and The Close.
Please continue the good efforts keeping our common areas, verges, aisles, roundabouts looking clean & tidy.  If you don't do it, no one else will.  Keep up the good work.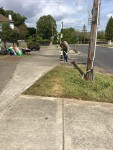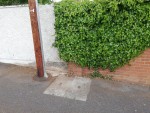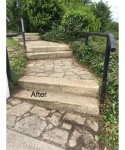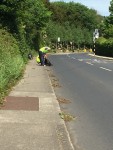 MMRA appreciates the assistance of McGill Construction Ltd (Flanagan site) who removed accumulated debris from the road roundabout at the North Ave /Greenfield Road junction.
Thank you also to Councillor Barry Saul for offering to help out with the disposal of the remaining Green Waste from the Community Day in Mount Merrion.
Some photos taken by residents on the day illustrate the hard work and team effort by all involved.  A great day all round.
If you have any before and after photos you would like to share, please email them to newsletter@mountmerrion.ie
Just a reminder to please report all incidents of anti-social behaviour at the time they are happening. Garda can only respond when call received. 999 will get quickest response as patrol cars often passing nearby on M50/ N11
read more
Subscribe for regular news updates
Mount Merrion is a suburban estate in South County Dublin developed on lands once the seat of the Viscounts Fitwilliam. Centred around the Deerpark, a public park first landscaped by the 5th Viscount, and the remains of the house he built there in 1711, Mount Merrion today is generally considered to be bounded to the North by The UCD campus at Belfield, to the East by the N11 and Booterstown and Blackrock, to the South by Stillorgan and Kilmacud, and to the West by Goatstown and Clonskeagh.  *Lower Kilmacud Road residents on the right-hand-side from Stillorgan Shoping Centre, odd numbers 101 to 167, including 111a, are within Mount Merrion demense.  The Mount Merrion Residents Association, founded in 1935, is the oldest residents' association in continuous existence in Ireland. It represents the following roads:
Callary Road
Cedarmount Road
Cherry Garth
Chestnut Road
Clonmore Road
The Close
Cypress Road
Deerpark Road
Fosters Avenue
The Fosters
Glenabbey Road
Greenfield Road
Greygates
Iris Grove
Lower Kilmacud Road (partial)
Mather Road North
Mather Road South
Mount Anville Road
North Avenue
Owenstown Park
Redesdale Crescent
Redesdale Road
The Rise
Roebuck Ave
St Thomas Road
St Thomas Mead
South Avenue
Sycamore Road
Sycamore Cresent
Sycamore Avenue
Thornhill Road
Trees Avenue
Trees Road Lower
Trees Road Upper
Wilson Crescent
Wilson Road
At its peak, Mount Merrion rises to 82m (269ft) above sea level.