About Your Association…
Since the inception of Mount Merrion Residents Association in 1935 we have worked to maintain and enhance the quality of life in our community. We are very proud of Mount Merrion and our Executive Committee and volunteers work on behalf of residents to ensure that the area continues as a beautiful and safe place to live.
What does MMRA do for our area?
The Executive Committee are a team of volunteers who give their time to ensure that our area continues to be a safe and pleasant place to live. The Committee meet once per month in the Mount Merrion Community Centre.
The Association is involved in all aspects of community enhancement, including:
– Planning: To ensure development in our area is in keeping with the architectural landscape
– Public Transport: To ensure Mount Merrion continues to be served by bus. We have been successful in ensuring a partial restoration of Route 47 services to Mount Merrion, and encourage residents to make use of the service where possible.
– Environment: To ensure our Parks, Footways and area generally is kept neat, litter free and fit for purpose. We organise regular 'Clean Up' days where we encourage residents to give a half hour of their time to help make Mount Merrion beautiful!
– Security: Monitoring crime levels in our area, to advise residents of risks and crime trends therein and liaison with local Gardai.
– Communication: Keeping Residents informed on local issues by means of Newsletter, Website and Email.
– Road Safety: To conduct analysis of traffic trends in Mount Merrion and liaise with Dun Laoghaire-Rathdown County Council in relation to further measures to improve road safety in the area.
Your support, by means of annual subscription, provides the funding for the Mount Merrion Residents Association to operate. If you are not already a member, please consider joining. Subscription is €50 per annum per household or €20 for OAP households.  The membership/ accounts year runs from 1st January to 31st December each year.  Membership is open to all Households (including Apartments and residential shops) in the Mount Merrion Estate as defined by the MMRA Rules and Constitution.  Membership allows residents to influence the direction of the association, and ultimately positively benefit our area.
We are always seeking new association members and candidates for our Executive Committee. If you would like to get involved, please email us at mmra@mountmerrion.ie or through the Contact Us page on this Website.
---
Membership
What does Mount Merrion Residents Association do for you?
Joining the association allows you to have a voice in the direction of YOUR residents association and have a positive influence on the enhancement of your community. Your Subscription Fees are invested into the improvement of facilities, flora & fauna, and services in the area.  The association has invested in a number of local projects, including:
Maintaining the Mount Merrion Residents Association Website
Monthly e-newsletters to alert members of important issues in the area
Litter Prevention: Funding and installation of cigarette disposal units near shops on Deerpark Road
Installation of Mutt Mitt Dog Foul bag Dispenser near Ed Maguires Shop on Deerpark Road
a new Nature Trail for Deerpark to be installed in 2021 inspired by the Birds of Deerpark
Flower Planting on The Rise, North Avenue, Deerpark and Trees Road
Daffodils in Bloom paid for and planted by our volunteers, on both sides of the East Avenue, off the Rise towards Sycamore Crescent, on North Avenue on the bank siding onto the park, on the central median on North Avenue around the trees and at the bottom of the Rise at the N11.
Liaising with DLR Parks Department to arrange planting of 7 birch trees, paid for by MMRA, on South Avenue, Thornhill Road and Redesdale Road that do not have existing trees.  Areas that had dead or dying street trees were pointed out by MMRA, their replacement will come at a later date under a different Scheme.  dlr also planted new trees on Wilson Road, East Avenue, and in Cherrygarth.
The Mount Merrion Place names at the entrance to the estate from Kilmacud Road Lower and the N11 on the Rise and the memorial to the two Garda killed there are planted and maintained by MMRA volunteers
This work is in addition to the ongoing services of the association, which include:
Spring and Winter Newsletter to every home in Mount Merrion
Monthly e-newsletter with local news, dates for diary and useful links
Provision of equipment including pickers and bags for 'Litter Clean Up' days
Administration costs from engaging with local authorities and bodies on behalf of residents
And many other projects and initiatives…
We are Stronger Together: We Need YOUR Support!
Without the membership of residents there would be no Mount Merrion Residents Association. This year we are hoping to increase our membership numbers to give the association a louder voice and improve facilities for the area. For residents who are not presently members, we would ask you to consider joining the association. The benefits of your coming on board are now outlined:
Benefits of Membership…
Reputation: We are the oldest Residents Association in the country with strong brand and excellent reputation.
Security: A strong Residents Association can send out the signal that this is a community that values security, is vigilant, and maintains a low crime level.
Representation: MMRA regularly lobbies our local councillors and TDs. We are much stronger as a community than as individuals.
Environment: We have unrivaled environmental facilities (Deerpark, two village centres and many smaller green areas).  These pose a challenge in that left unmaintained, these could quickly turn from a major asset to major liability.
Pride in Our Locality: Mount Merrion is one of the best places to live in Ireland.  It won't necessarily always be that way. Without MMRA fighting for the area, its status could decline over time.
Uniqueness of Mount Merrion: MM is the only area of Ireland where political parties are forbidden from erecting election posters.
Participate in Your Community, and be Kept Abreast of Developments: Membership of MMRA allows you to contribute to the direction of the association and be kept abreast of developments in the association. The provision of this website was funded by member subscriptions. Your membership subscription will be spent on making YOUR area better.
We are A-Political: We are not affiliated with any politician or political party nor will we ever be. We are purely motivated to work to ensure that Mount Merrion continues to be a safe, clean, beautiful, peaceful area with excellent community spirit.
---
Annual Membership Rates
Subscription per Household is €50 per annum or €20 for OAPs.  The membership year is per calendar year and runs from 1st January to 31st December each year.  You can pay online through MyEasyPay.  Cheques are payable to 'Mount Merrion Residents Association'.  Alternatively, contact us at membership@mountmerrion.ie and we will arrange to collect payment from you.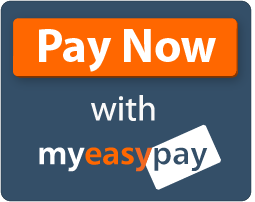 Receipts for payment of subscription are available upon request.
Join today! We look forward to meeting you soon…