Mount Merrion Local Directory
Covid-19 Update: Details of Mount Merrion Business Outlets that remain open – for Revised Opening Hours and Services Click here 
Local Business is the Heartbeat of our Community…
Please play your part in supporting them by spending locally where possible. 
AledHughes.ie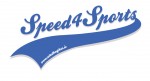 As a business we cover two aspects of a child's development into sports and active lifestyles.

Codex Kids  works with children aged 3–11 years old developing their fundamental motor skills. Motor skills are the basics needed by ALL children to be able to participate in physical activity long term. Skills like throwing, catching, running, stopiing etc are skills that can be learnt and we teach them correctly to all children in a fun environment.

Speed4Sports works on developing correct running and speed skills for children aged 7–17 years old. Speed is king within most field sports and we cover all the biomechanical skills to develop acceleration, power, flat out speed  through measuring and analysis.
Listings in this Directory are free of charge to local businesses and businesses elsewhere owned by local residents. To include your business, send an email to mmra@mountmerrion.ie.