Subscribe for regular news updates
Mount Merrion Local Directory
Local Business is the Heartbeat of our Community…
Please play your part in supporting them by spending locally where possible. 
Enterprise IT Ltd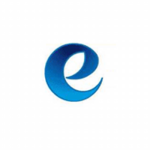 Enterprise IT Ltd is a premier provider of document imaging and document management solutions that solves mission-critical problems for our clients through interactive re-engineering business processes and superb customer service that provides a powerful competitive leverage in today's market.

Swamped under a backlog of documents and can't find the one you're looking for? Perhaps it's time to go digital.

Our range of scanning services can convert, index and archive your documents into a fully searchable digital format.

If you require a business continuity or disaster recovery plan, we have the expertise and experience to help.
Listings in this Directory are free of charge to local businesses and businesses elsewhere owned by local residents. To include your business, send an email to mmra@mountmerrion.ie.