Mount Merrion Local Directory
Local Business is the Heartbeat of our Community…
Please play your part in supporting them by spending locally where possible. 
Siobhan Byrne Therapy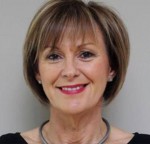 Siobhan Byrne is a Therapist, Relationship/Parent Mentor, with a degree in Relationship Studies together with her Parent Mentoring qualification.

U.C.C. Accredited
Fully accredited member: The Irish Association of Relationship Mentors

You may have heard of therapy or counselling from friends or colleagues but are unsure of what to expect. Therapy gives you a safe space to talk and really be listened to without judgement or blame.

One to One Therapy

It explores issues and patterns of behaviour giving rise to new perspectives and choices. It enables you to take action for yourself, making life calmer and happier in your family, friendships and workplace.

"goodbye fear and control, hello heart and soul" – Lance Secretan

Mid-Life and Beyond

You may be experiencing difficulties in some of the following areas:

Relationship challenges, caring for close relatives, family problems, ill-health, mid-life crises, menopause, redundancy, bereavement.

Any one of the above can cause stress. Perhaps you feel 'stuck'. Giving yourself permission to seek help is the first step towards positive change.

One to One Therapy, one hour session: fee €65.

At Siobhan Byrne Therapy we offer help in:

Improving Emotional Wellbeing & Building Resilience
Developing Effective and Enlightened Parenting
Improving Communication
Setting healthy boundaries
Personal/Professional Development
Workshops/Seminars – Accessing your inner potential to build resilience and healthier relationships
Courses/Seminars for Organisations

Adult Courses
Living Wholeheartedly – Flourishing
Adults cannot afford to wait for others to make the world a safe place for them to be themselves.
It's not what happens to you, it is how you respond to it. Bring a fresh perspective and understanding to all of the relationships of our lives.
Difficult Conversations
Unresolved Issues
Ageing Parents
Boomerang Children
Stressful Situations and Relationships
The above courses are also available through one to one sessions for individuals or couples.
Listings in this Directory are free of charge to local businesses and businesses elsewhere owned by local residents. To include your business, send an email to mmra@mountmerrion.ie.