Mount Merrion Local Directory
Local Business is the Heartbeat of our Community.
Please play your part in supporting them by spending locally where possible. 
The Food Shop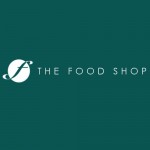 Established in 1996 in a response to a market need for finest quality gourmet food at affordable prices, The Food Shop has gone on to develop a reputation for exquisite culinary fare, specializing in freshly prepared ready and frozen meals.

We also offer catering for any occasion. From Weddings, Christenings, Communions, Dinner Parties, Barbeques, Anniversaries, Product Launches.

Why not let our friendly and professional staff help you plan and manage you catering needs so you can spend your time with your guests?

We can arrange hire of Marquee, Tables and Chairs, Cutlery and Delph as well as providing Waiting Staff.

We design your meals to suit your needs.
Listings in this Directory are free of charge to local businesses and businesses elsewhere owned by local residents. To include your business, send an email to mmra@mountmerrion.ie.