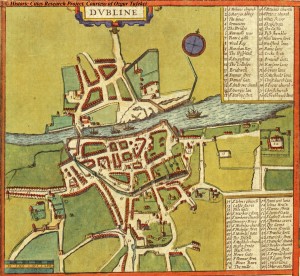 "Viking Dublin uncovered: archaeology lifts the veil"
The warriors who founded our Capital arrived with a bang in 795.  From nothing they created a commercial hub and the city was born. This was to become one of the major urban trading centres of the Western Viking world.  From 1960 onwards archaeology has completely transformed our understanding of the Dublin Vikings.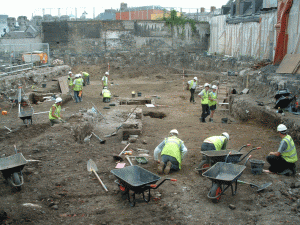 The Mount Merrion Historical Society illustrated lecture will take you on a journey through these exciting discoveries.  You might even recognise some of your relatives along the way.
John Kirby was an engineer in the ESB. Following retirement he did a degree in archaeology in UCD developing a particular interest in Wood Quay. He also worked in a voluntary capacity in the National Museum cataloging objects found at Wood Quay.
Venue:  Fitzwilliam Rooms,  Mount Merrion Community Centre
Admission:  Members No charge (see Season Membership), Non-Members: €4 (Students €2), Season 2017-18 Membership: €20 per person / €30 per couple.  While the Society will endeavour to deliver the published agenda, lectures and speakers may be changed due to circumstances outside its control
You will be most welcome.
Best Regards
Mount Merrion Historical Society