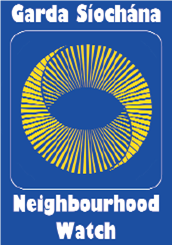 There was a mugging on Trees Road (postbox at the top of Trees Road retail outlets) – a young lady, posting a letter, had her handbag grabbed, late on Monday evening December 2nd.
A house on Cherrygarth was burgled on Monday evening and considerable damage caused. There was also attempted break-ins on Redesdale Road, on the same evening. The Gardai were called to the incidents.
Check out Seasonal Safety Advice from An Garda Síochána.
Please contact Blackrock Garda on 01 666 5200 if you see anything suspicious.
For details of Neighbourhood Watch Text Alert group set up for your road in Mount Merrion please check http://mountmerrion.ie/neighbourhood-watch-text-alert/