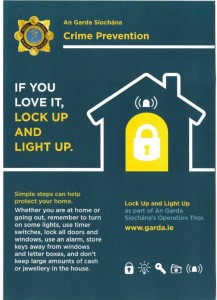 Whether you are at home or going out, remember to turn on some lights and use timer switches.
Lock all doors and windows.
Use an alarm even when you are in the house.
Store keys away from windows and letter boxes.
Don't keep large amounts of cash or jewellery in the house.