For guidelines for use of the dog park and list of dog breeds NOT permitted click here.  More information on dog control can be found on dlr Animal Control webpage.  All dogs must be under the effectual control of their owner.
Leave Only Pawprints – Dog Fouling On the Spot fine €150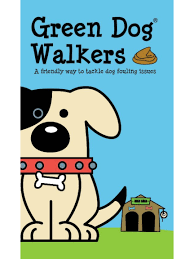 In an effort to reduce the incidence of dog fouling in Mount Merrion, MMRA asked dlr to review signage in the area.  You may have noticed new signs on Thornhill Road, and replacement signs located at Trees Road Lower /Sycamore Road junction, along the laneway on North Avenue/The Close and at the Glenabbey Road/ Redesdale Road entrance to Deerpark.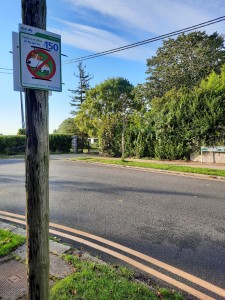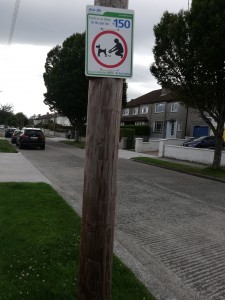 The dlr Green Dog Walkers Scheme encourages dog walkers to always clean up after their dog and to carry extra doggie bags.  When you sign up, DLR will send you a complimentary green dog walker "doggie bone" poop bag dispenser with a roll of bags.
Dog Walkers can take the pledge by completing the Green Dog Walker form.
Return your completed form to Litter Section, Infrastructure and Climate Change Department, County Hall, Marine Road, Dun Laoghaire.  For more information email info@dlrcoco.ie