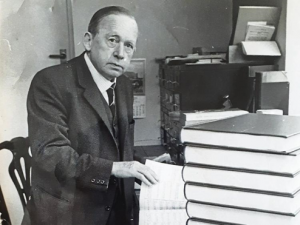 When unassuming librarian Richard Hayes, a gifted polymath and cryptographer, was drafted by Irish intelligence services to track the movements of a prolific Nazi spy, Hermann Görtz, Dublin became the unlikely venue for one of the most thrilling episodes in Irish history. Mark will take us through the untold story of Richard Hayes, the Nazi spy and Ireland's secret role in turning the tide of WWII.
In a complex game of cat-and-mouse that would wind its way through the city and its suburbs, Mark reveals how Richard Hayes cracked a code that helped turn the tide of World War II, and uncovers a secret history of the capital that has remained hidden in plain view for the past 70 years.
The talk will be presented by Mark McMenamin, journalist and documentary maker. A specialist in exploring uncharted corners of Irish history, he is the maker of several acclaimed radio documentaries, including Good Cop/Bad Cop, exploring the life of controversial former NYPD officer Peter Daly, and Richard Hayes, Nazi Codebreaker.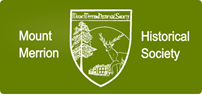 THE COMMUNITY CENTRE, MOUNT MERRION
Admission: Members No charge (see Season Membership)
Non-Members: €4.00 (Students €2.00)
While the Society will endeavour to deliver the published agenda, lectures and speakers may be changed due to circumstances outside its control