In our efforts to keep Mount Merrion Clean, the MMRA have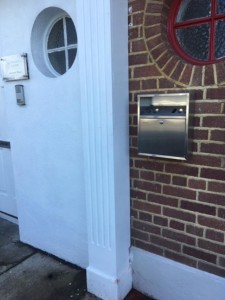 funded and sourced cigarette disposal units, one of which has been installed by our members on the wall along the shops in Deerpark.
In addition to our monthly clean-up days the first Tuesday of each month, we look forward to seeing as many residents as possible join us for our Annual Mount Merrion Spring Clean Day on Saturday April 6th 10am – 2pm.
Please join us for an hour and bring the kids!  Meet at the Mount Merrion Community Centre – gloves, bags and picking sticks provided.  Sunshine guaranteed!  All welcome.