Michael's,  57 Deerpark Road are offering a call and coll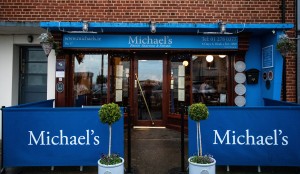 ect service (card only). Choose from our Collection Menu or from our "walk in the park menu".
Please read our zero interaction rules on the menu, no entering the premises, or staff interactions
Please call 089 601 2079
with your order 30 mins before you would like to collect it, pay, and we will have it ready for you.  We can also text you 10 mins before its ready too if you like
We can get through this!
Serving The Freshest Seafood Straight From The Boats, Chargrilled Steaks & Home-Made Pasta
For more details see https://www.michaels.ie/