The Mount Merrion Historical Society have invited the Curator of Newman House (original university building in St Stephen's Green) Dr. Ruth Ferguson to talk on the origins of Belfield and the Houses that occupied the present Campus.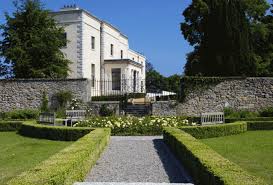 Ruth's talk will explore the history of UCD from it's origins in the Catholic University of Ireland to it's move to Belfield in the 20th century. The historic houses which form the Belfield campus will also be discussed.  This talk should be of great interest to all residents.
Ruth Ferguson has a BA in Art History and Archeology and an MA in Architectural History. She has worked in The National Gallery of Ireland, IMMA and is curator of UCD Newman House and UCD art collection since 1995.
Thursday November 1st, 8.00pm at Mount Merrion Community Centre.
Admission: Members No charge (see Season Membership).  Non-Members: €4.00 (Students €2.00).  Season 2018-19 Membership: €20 per person / €30 per couple
For more details on the Mount Merrion Historical Society click here.
For details on upcoming talks see:  mhs-season-talks-2018-19