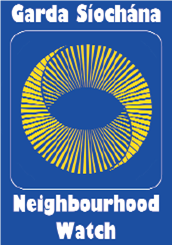 An Garda Síochana have an established Community Text Alert Scheme to facilitate Community Crime Prevention Programmes.  Information is provided by text or email to each "Community Contact" and they in turn forward this information by text or email to all members of their "Community Group".
"Text Alert" is a one way communications system. Contact with the Gardaí must be made in person or by telephone call (01 666 5200), to control and verify information.  For more details see An Garda Síochana Text Alert Guidelines
If you would like to set up one for your road simply get together with a few of your neighbours' to set up the group.  For the garda alerts, a coordinator is required per road.   The designated "Community Contact" completes the Text Alert Registration Form with their contact details and submits it to Blackrock Garda.
A number of roads in Mount Merrion have already set up Neighbourhood Watch Text Alert groups and residents find it very helpful. A simple set up of a What's App group whereby one resident administers the group and adds the mobile number of residents on the road who want to join the group.   It is used to post text alerts from Blackrock Garda, as well as road specific info posted by residents e.g. ESB power cuts.  Local roads with what's app groups set up include:
Cherrygarth – administrator Tom Fahey
South Avenue/ Thornhill Road/Trees Road – administrator Nicola Heather
If your road already has a group in place perhaps you could email mmra@mountmerrion.ie with the contact details of the administrator so the MMRA can put interested residents in touch. It is a great way to get to know your neighbours and build community spirit.
Our Blackrock Community Garda John O'Shea can be contacted at Blackrock Garda Station: